"I've spent a lot of time thinking about food and not just for my races.
Having type 1 diabetes means my knowledge about food has grown. It feels sub-conscious, or automatic. It's a bit like a sci-fi or artificial intelligence movie where I look at food and a number (usually carbs, or insulin units) project itself on to the apple (10), slice of bread (15), or pie (35). Years spent reading food labels, carb-counting and experiencing the changes in my body based on what I eat have sunk in.
My approach to food has changed. It is now quite simple – I eat what makes me feel good.
I eat what I feel like and adapt the way I manage diabetes (insulin, exercise and BGL tests) to what I've eaten and when. Rapid acting insulins and new technology like better and continuous blood glucose monitors, insulin pumps, better food labelling and expert guides and research from dieticians and educators have made this easier.
Over time my body has gravitated toward foods I enjoy and that make me feel better mentally and physically – eggs, bacon, pies, chocolate, fish, spinach, edamame beans, basmati rice, cinnamon, lentils, roasted veg and salt and vinegar chips !
My favourite dish is poached eggs with a thick slice of buttered multi-grain toast and avocado and spinach on the side (maybe some bacon too). You do the maths!"
"Foods at breakfast time for me can be tricky to manage my blood glucose levels, and when the day starts off with high readings it can affect the rest of my day! One thing I LOVE to make and eat for breakfast are these vegan-keto bagels, also gluten-free, and have only 2.5g net carbs each! They're so easy to make, with minimal ingredients, packed with protein and fibre, nutritious, delicious and no need for brain power to bolus! I either top them with vegemite and avocado or natural peanut butter and strawberries. I'm rest-assured that my readings will be steady after eating these!
Preheat oven to 190 C. Whisk together the flax seeds, psyllium husks, baking powder and salt. In a separate bowl whisk together the water and tahini. Mix all ingredients together. The dough will be thick and sticky. Line a tray with baking paper and scoop out dough with a table spoon to make 6 bagels and spread evenly. Bake for 40 minutes, until golden brown. Let cool completely on the tray before removing. Enjoy!"
*Recipe sourced from Vegan Keto by Liz MacDowell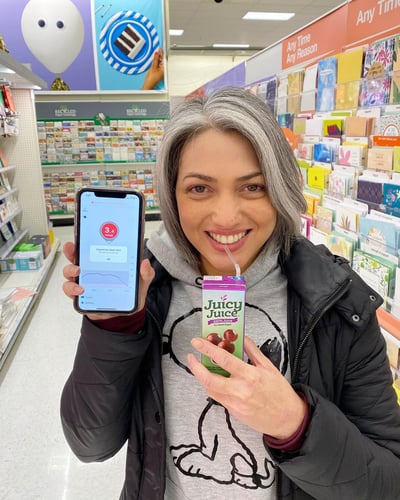 "Ever since attending the AIS in 2016, nutrition and particularly sports nutrition, has become a huge passion of mine. Figuring out what works best for my body and Type 1 Diabetes has been a continual process of trial and error in terms of consuming food pre, post and during training. It can be hard to predict and even prepare for what our levels will look like and the subsequent food requirements when no session will be the same. Replacing the energy we've used after exercise is extremely important regardless of if you have Type 1 Diabetes or not.

My favourite thing to eat post exercise, particularly after lifting or when working out between meals is a protein shake.

Lara's Chocolate Protein Shake
In a shaker bottle:
1 x scoop Choc Sea Salt Switch Nutrition Organic Sprouted Plant Protein Powder
1 x teaspoon Avalanche Sugar Free Drinking Chocolate
1 x tablespoon natVia No Added Sugar Chocolate Smooth Topping
1 x cup of water OR milk
The great thing about this recipe, is that you can basically count on unaffected blood sugars after you eat it! Per serve, the whole shake accumulates a tiny 4.0g of carbs when you use water! The option of using milk is a great idea to replenish carbs, which I love especially for when I am within 4-6 of my target range as I find that can sustain my levels within normal range until my next meal. It also adds a creamy, smooth, milkshakey element to the drink."

Travelling


Travelling with Diabetes

By Emily Vuong
"Although we can't really travel much at the moment, Liam and I managed to take a beautiful week-long trip down to Dunsborough a few weeks ago. It was so nice to enjoy the beautiful scenery, eat lots of yummy food, and taste all the wonderful wines the region has to offer. Travelling with diabetes can definitely be a challenge, but it's totally manageable with the right preparation. I've travelled a lot in my life, and these are the top tips I've collected along the way:
Pack triple what you think you'll need- you've got to be ready for everything!
Divide your supplies between two people or bags, just in case one gets lost.
Make sure you pack glucose and extra snacks… you never know what you will be able to get a hold of when you're in a new and different place.
Make a packing list before you get started. It gives you so much peace of mind and makes everything much easier.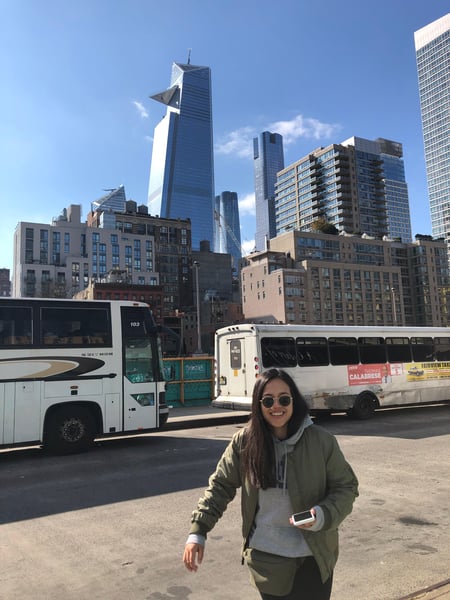 And while you're away… just enjoy yourself! Don't let diabetes get in the way of having a good time. You might be doing activities and eating food that you wouldn't normally do and eat at home, so don't be too hard on yourself if your control isn't as tight as usual. You deserve the break."
Exercising


Continuous Glucose Monitoring changed the way I approach exercise and training

By Duncan Read
"Dexcom G6 is a perfect training partner – having access to CGM data from training runs helps me prepare plans for balancing my food intake and insulin during races.
When people find out I have run some of the toughest long-haul races in the world they usually ask me how I prepare physically for them. Races can be 250km in length – and in staged races, this means running anywhere between 6 and 18 hours each day. With a full-time job and family, there's not enough time to run those distances in training runs, instead, I build up leg strength and endurance by mixing the types of runs I do and what I take with me. Sometimes I run with a pack full of rice or water on my back to build leg strength, other times shorter sprints one day, followed by stair climbs or long runs with tired legs. Either way, variety is important and time on my feet is vital.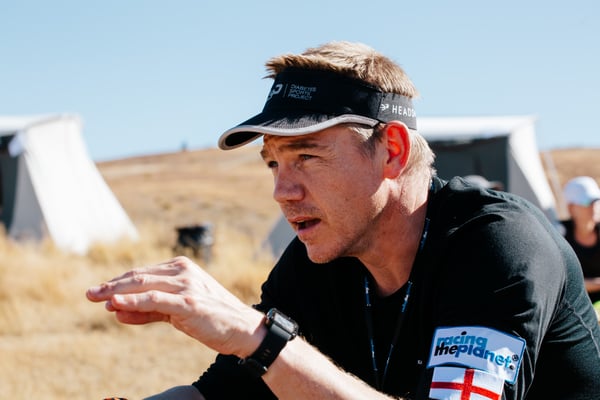 I've also met lots of other runners and found out that training plans are unique to each person; so what works for me might not work for others, and what works for others definitely doesn't work for me. With type 1 diabetes as an additional consideration, whenever I train, I focus on keeping records of how runs over different distances and durations affect my appetite, my need for insulin and my blood glucose levels. Recent advances in technology have been a huge help – the development of new insulins, continuous glucose monitoring and pump designs have made balancing food, insulin and blood glucose levels much easier. I've learned more about my body's type 1 response to exercise, food and insulin in 3 months using Dexcom G6 as I did in the previous 30 years."
Training Day VS Game Day

By Lara McSpadden
"Different intensities, duration and exercise type can have a variety of effects on blood sugar levels and management techniques.
Personally, I find that there are challenges with facing both.
Training days translate to a routine where I may train up to twice a day. Starting in the morning, I either lift weights, complete an individual session with a coach or do some other form of cardio. The morning sessions usually entail a short (1-1.5hr) high intensity workout where there are frequent small bouts of rest. It is in these sessions that I usually find my levels going higher, because my long-acting insulin supply from the night before has run out. I also find the adrenaline from the short bursts of activity contributes to the spike of my blood glucose level (BGL).
Then I have my team training session in the evening, falling around dinner time and creating the first primary disturbance in the routine that works best for me. I eat a smaller snack before training, and then hold out until after training to eat (which during the season I am currently in is around 8:30pm). Trainings are longer (2-2.5hr) sessions where intensity remains high the whole time, and breaks are given less. This results in a more stable effect on my levels, often producing a steady decline until it's time to eat!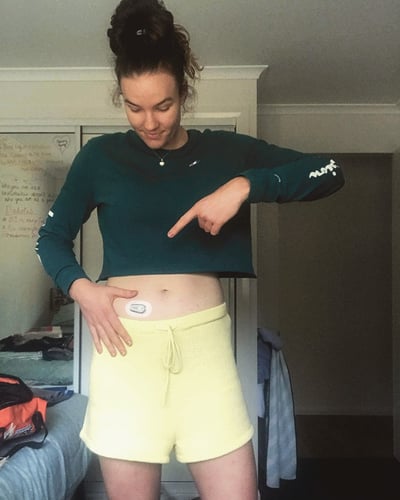 Game days are especially important because this is where I must perform. The excitement and nerves can influence my levels, but I find giving my insulin at least 5-10 minutes before I eat counteracts the effects of eating and nerves or excitement. Games happen at night time, so I use the same approach as I would to training. I make sure my BGL's are between 9-11 5 minutes before the game starts. Poppers and bananas are my best friend during the game if I need a lift in BGL!"
Drive and Self-Motivation


By Duncan Read
"When people ask how I fit exercise in to my day and keep motivated the honest answer is that sometimes I don't. Sometimes I wake up when it's cold, dark, I'm tired and I don't go for a run.
I've not met anyone with (or without) diabetes that doesn't occasionally feel this way. We all have times when we want to put it off until tomorrow. I've had many days like this and it's usually the combination of positive mental attitude and practical convenience that gets me up and out for a run on dark and cold mornings.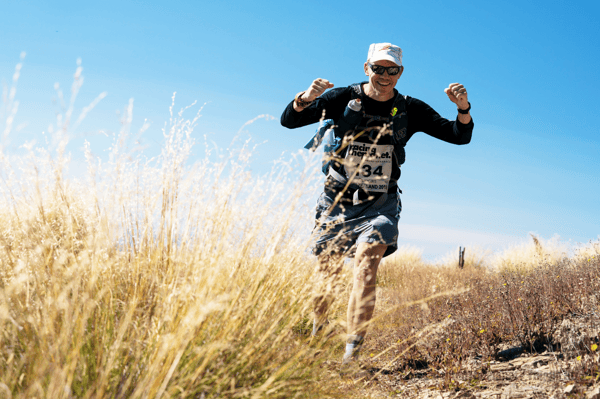 Some key tactics to defeat that stay-in-bed or 'go tomorrow' feeling include.
Find purpose (there may be several) - my 'Peter Pan' drive comes from wanting to feel fit and young so I can keep up with my sons
Set goals - commit to a finish line by registering for a park run, an ocean swim, triathlon or hiking holiday
Monitor progress - log daily runs, cycles or reps and watch your average speed, distance, strength improve
Enjoy it - find something that works for you, whether its the scenery or podcast to inspire a long run, or laughing with mates after a game
Team up - recruit someone to train with because it's harder to let someone else down and you'll motivate them as much as they help you
Make it easy - develop repetitive routines that take the hassle away, like pre-preparing the things you need for a morning run the night before
Overlap activity - make space in your life by exercising with family, scheduling walk-and-talk meetings, running to work or booking an active holiday
Reward yourself - spoil yourself with favourite post-exercise food, or celebrate a finish line with that special treat you've always wanted."
Racing 250KM with a pack on my back
By Duncan Read
"Every gram counts when packing safety equipment, food and kit for an ultra-marathon. So, as someone with type 1 diabetes, slimmer and smarter BGL sensors, testing kits and insulin pumps literally take the weight off my shoulders and make racing just a little bit easier.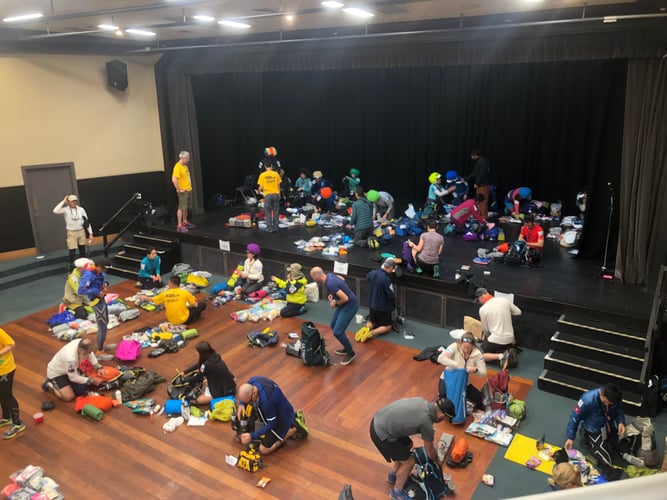 This photo was taken at the pre-race check in at the start of Racing the Planet New Zealand in 2019. I was about to head out through the Mountains of Queenstown. My pack weighed 13.5kg at the start. It had all of my food, clothes and medical supplies to last six days. It was one of the heaver packs at the start, but it got lighter as the race progressed and I consumed the food and used my supplies.
Living with diabetes for over 30 years means I've run races and played sport with insulin injections and pumps; I've used finger prick glucose testing machines the size of bricks and now CGM smaller than the size of a match box; I've also run races with foods of all types from jelly beans, freeze-dried meals, muesli bars and crushed salt-n-vinegar chips with dried fruit and nuts!
I packed knowledge and experience into my pack that day and it paid off. My pack was 4.5kg at the end of the race. Most food had gone, so had some of my supplies but my sleeping bag, solar recharging panel (for my pump), some jelly beans and my spare medical supplies remained. I ran 250km using one insulin pump (4 set changes) and one CGM (2 sensors). It was an incredible race and an amazing experience, and I celebrated this achievement with my family after crossing the finishing line."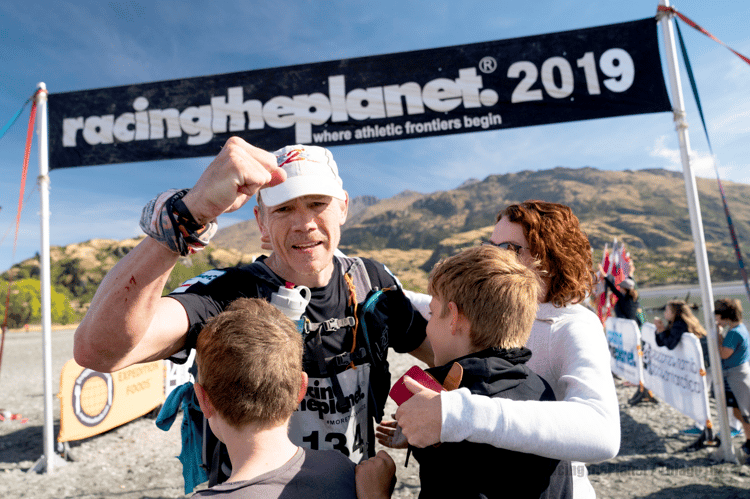 Socialising


Managing T1D with my Social Life


By Emily Vuong
"Anyone that knows me, knows I love a cheeky wine with friends here and there. Socialising is a big part of my life, and it's not something I let diabetes stop me from doing. Here are my top tips for socialising with diabetes:
Make sure at least one of your friends knows what to do in case of an emergency
Don't drink on an empty stomach, and try and have a snack before bed
Your body is more prone to hypos after drinking, so keep an eye on those overnight levels
Try and carry a medical alert bracelet or card on you, in case of emergency
Have emergency contacts set up on your phone
Carry a spare needle on you in case of a pump malfunction (easier than carrying a whole infusion set!)
Make sure you drink water between drinks
And lastly, don't be afraid of having your devices on display or explaining your diabetes to new people! You might get a few funny questions, but it's not something you need to try and hide."
Motivation, Wellbeing and Balance


Strategies to Stay Motivated with Type 1 Diabetes


By Emily Vuong
"Type 1 diabetes is a relentless, lifelong condition that can really take its toll on our mental health and emotional wellbeing. Personally, I have struggled with long bouts of diabetes burnout and embarrassment about my diabetes. Over the years, I've had to work hard to find strategies to motivate myself, to take care of my diabetes and make my management more sustainable in the long term.

Firstly, I started attending more diabetes events and eventually became a part of a diabetes committee, which has allowed me to connect with other diabetics in my area and realise that I'm not alone in feeling overwhelmed and burnt out at times. I have picked up heaps of handy tips and tricks from this group that have made life so much easier!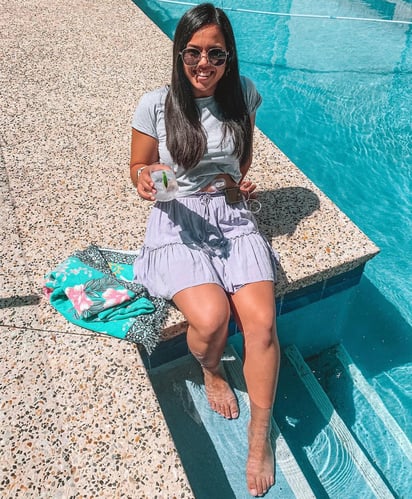 Secondly, I use data I get from my Dexcom to set SMART goals for myself. Being a very goal-oriented person, consistently having something to work towards is very motivating for me. This past semester, I made myself a goal to reach at least 70% time in range each week. Every Sunday, I get an email from Dexcom to let me know whether I achieved my goal for that week. It's empowering to see a visual representation of how I'm going with reaching my target.

Finally, I have had to learn how to put less pressure on myself in terms of managing my blood sugars. It's very easy to fall into the trap of feeling like you have to have everything under control 100% of the time, and when you're in a headspace like this and something goes wrong, it can be soul-crushing. Moving away from an all-or-nothing approach has been the best thing for maintaining a healthy level of motivation for my diabetes management."
Eight Adventures down, two to go!
By Duncan Read
"In 2021 I am teaming up with AMSL Diabetes to take on my ninth running challenge in nine years. Having lived and exercised with Type 1 diabetes for 35 years, I understand only too well that being aware of my blood glucose level and whether it's heading up or down during a race is key to performing well. Dexcom G6 means days of pulling to the side of the trail, stopping to finger prick test, then struggling to get back into rhythm are gone.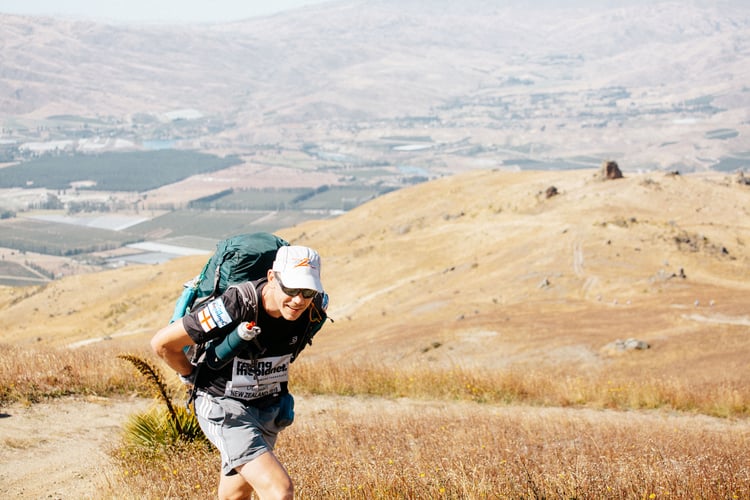 Photo credit: Rory Fuller
In 2012 I set a goal to complete one extreme event each year until I turned 50. This was to prove to myself and others that life with type 1 diabetes shouldn't hold you back. Since then I've completed 8 events in eight years. I've run six marathons in six days through Australia's Simpson Desert, raced to the top of the Sydney Tower, climbed the peaks of New Zealand's mountains to Race the Planet over 250km, and even raced a virtual 78km ultra-marathon on my own to keep my goal alive in 2020 while practicing safe social distancing. All of this has proved to me that anything is possible.
I'm on track to achieve my goal and support my mantra that I'm fitter-for-having-diabetes. Yes, diabetes is frustrating and demoralising and down-right depressing at times. It's certainly an extra consideration and practical hassle nearly every day. But, I'm cracking on towards my goal because I don't want a life with diabetes to get in the way of the things I love to do. So I'm excited again to have an event to plan for this year and thanks to AMSL Diabetes and all my friends and family for your support."
Diabetes Doing It's Thing! (Self-Love)


By Stephanie Dass
"One of the greatest things I've learnt while living with diabetes is self-love. I've had diabetes for 29 years and I've had my fair share of giving myself a hard time and placing unrealistic expectations on myself for things diabetes-related. Which in fact is EVERYTHING, because diabetes plays a part in all that I do in life! While my husband & I were in Oceanside, California we went for a beach walk together. My readings had been steady all-day, I had bolused as normal for my lunch, with the right timing and did everything "right". I even turned my basal delivery percentage down well before we got to the beach. Then only a few minutes into our walk my BG dropped dramatically with "urgent low" alert, 2 arrows straight down. I felt really discouraged that I couldn't just enjoy something so simple as a beach walk. We found a bench to sit on and I treated my low. I was apologising and blaming myself while looking for reasons it happened and what I could have done to prevent this. I had to quickly remind myself that I did nothing wrong and sometimes it's just "diabetes doing its thing"! Having a loving and supporting husband is definitely a huge help, but ultimately it comes down to being kind to ourselves."

Keeping busy with type 1 diabetes
By Emily Vuong
"Wednesdays are always a super busy day for me because I'm at university from 8.30am until 5.30pm. Last Wednesday was particularly busy one! Here's what my day looked like…
6.45am: Wake up and get ready for uni. Check my t:slim X2 insulin pump to see that Basal-IQ had been working hard to keep me from having a hypo last night. Pre-bolus for breakfast while I put my make-up on.
7.15am: Make myself a coffee and whack some toast in the toaster, then and start the long drive to university. Sugar rising slowly from breakfast.
8.30am: First class of the day- Research Methods. My sugars level out nicely and the guy next to me sees me checking my Dexcom G6 and asks if I have diabetes.
10.30am: Head to the library to work on an upcoming essay. Stomach starts rumbling (I always get so much hungrier on study days!) so I do a pre-bolus for lunch, because my sugars can be particularly spikey while I'm studying.
11am: Eat lunch and keep working on my essay. It's a boring one.
12.30pm: My friend finishes his class so we go to get a coffee before we keep studying. My levels are is still rising from lunch so I give myself an extra unit to cover the caffeine spike.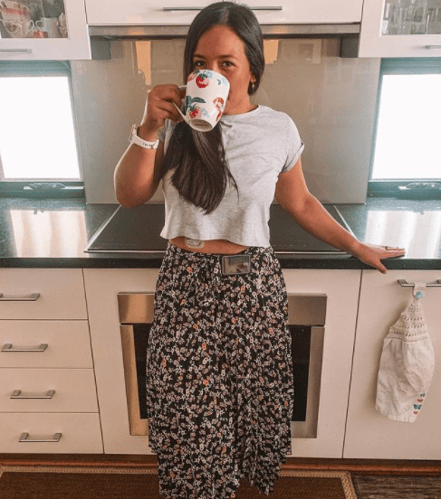 1.30pm: Log on to my online class. Keeping an eye on my sugars, which are still coming up from lunch!
2.30pm: Meet up with my team mate to put the finishing touches on our group presentation for Friday. My blood sugars are a little high, but they've levelled out. Gave myself a small correction.
3.30pm: Time for my last class! We were learning all about a behavioural management theory. My sugars started to come back down into range. Stoked.
5.30pm: Drive home. Put a temporary basal on my pump to get ready for tonight's run.
6.15am: Eat my favourite pre-run snack- banana and peanut butter.
6.30pm: Head out for my run. I managed 7kms, which was great! I'm trying to build up my distance again so this was great progress. My blood sugars were stable the whole run, which I couldn't believe!!
7.30pm: Dinner and shower. Very hungry and tired.
8pm: Shower and crash into bed to watch an episode of my favourite show before I get to sleep. Phew! What a day."


Telling People I Have Diabetes


By Emily Vuong
"I used to really struggle with meeting new people and opening up about my diabetes. I was always worried about what people would think of me if they found out I had a chronic illness… would they treat me differently? Would they still want to be friends with me? For a while, I kept my diabetes hidden from people at uni. I was worried they would think I wouldn't be able to be a good teacher because of my diabetes.
These days, my top priority is taking care of myself. I don't really worry about formally telling people I have diabetes- I just pull my pump out and do what I need to do. If they ask questions, I'm more than happy to answer, but I'm more organic in my approach.
At the beginning of this semester, I made a new friend from one of my classes. We were eating lunch together in our break one day, and I had my pump clipped to my bra. As you can imagine, I looked a but funny as I was trying to fish it out of there… I said to her, "oh sorry, I'm just getting my insulin pump out." She replied, "Oh don't apologise!! I have heaps of friends with type 1 diabetes!". And then we went on with our day. It was that simple!"


Healthiness equals happiness!
By Stephanie Dass
"When my body feels healthy my mind feels happy! There are many things we can do to keep healthy, sometimes we can be overwhelmed and feel pressure to go above and beyond. I like to do 3 simple things each day as a bare minimum, because some days the bare minimum is all I can do.
Hydrate, set a goal for my water intake, I like to aim for at least 2 litres a day

Movement, I like to do 30 consecutive minutes of movement! Whether that be putting music on and dancing to my favourite songs, going for a walk while listening to a podcast, doing weights at the gym, or vacuuming the house – movement that gets the heartrate up and works up a little sweat is really good for the heart!

Create, just like exercising & movement releases endorphins, being creative releases dopamine, the "happy feeling". I like to pick up my guitar and song-write, even if it's just 1 line. It's such a great feeling and if nothing else got done that day I would feel accomplished because I created something!





These 3 simple things bring me happiness, even on the hard days."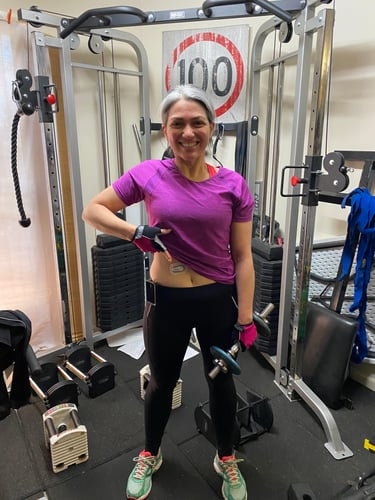 Work


Monitoring Diabetes at Work


By Emily Vuong
"There are some days at work where the hours literally feel like minutes and I lose track of when my last meal was, or the last time I checked my blood sugars. My job is different every day- it can be hard to anticipate what I will be doing in advance. Before using diabetes technology, I was consistently running my blood sugars high because I was afraid of going low in the middle of something important.

That's why I love using the Dexcom G6 and Tandem t:slim X2 combination. I can quickly and discreetly check my blood sugars at any time by having a quick glance down at my pump; and I have peace of mind that Basal-IQ will assist me if I'm about to have a low, if I happen to get caught up running around miss my morning snack. It's also very quick and convenient to give my meal time boluses using my pump, which is handy for when I don't have much time or am eating on the go.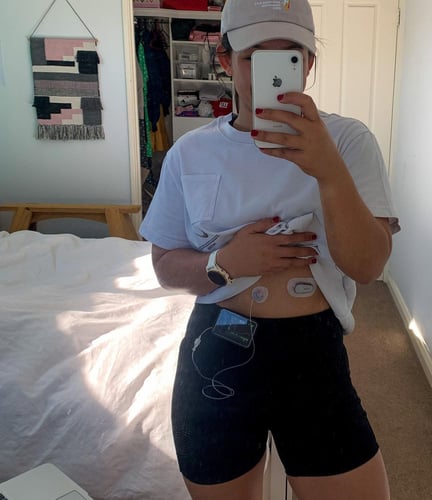 I have always tried to be as open as possible about my diabetes at work, and most of my colleagues know all about how I manage my blood sugars. I'm incredibly lucky to work in such a very supportive environment. Because I was so open with my diabetes from the start, my close colleagues know how to help me if I have a hypo and are aware that I might be feeling a bit poorly if my blood sugars have been high all night. I make sure to have hypo snacks all around the campus just in case of an emergency. I have to label them though, because my colleagues are notorious for eating any lollies in sight!
Working in a busy job with type 1 diabetes can be difficult at times, but with the right amount of planning, support from colleagues, and the use of some very helpful technology it can be made easy!"
Get Involved
If you would like to have your say on life with diabetes, join the Dexcom Warrior Program by clicking here.
ALWAYS READ THE LABEL AND FOLLOW THE DIRECTIONS FOR USE. Read the warnings available on amsldiabetes.com.au/resources before purchasing. Consult your healthcare professional to see which product is right for you.
Last Updated: 31st March 2022